The Wycombe Grange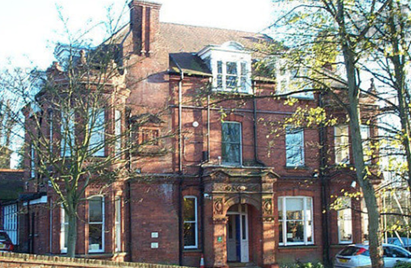 The Wycombe Grange
56 Amersham Hill
High Wycombe
Bucks
HP13 6PQ
01494 445815
twgoffice@aspireap.org.uk
The Wycombe Grange is our Alternative Provision (AP) school in High Wycombe, catering for permanently excluded students and students at risk of exclusion in the South of Buckinghamshire.
Students come to us for a short period of time while we work with them, their families and their mainstream school, to identify strategies that will help them manage their emotions and be successful at school. Sometimes our assessments indicate that mainstream is not the right place for a student, and in this case, we will work with them, their families and the local authority to help them move into a specialist setting.
Our aim at The Wycombe Grange is to help students rediscover a love of learning, to help them learn and use strategies to regulate their emotions and manage their behaviour, and to help them identify and work towards a positive destination for their next steps in education and life.
TWG Leadership
Tammy Nichols - Head of School
​
Tammy has a Post Graduate Degree in Careers Education and Guidance. Before joining Aspire she worked for Adviza as a Personal Adviser specialising in working with Teen Parents, eventually becoming a Team Leader. She is dedicated to improving outcomes for the most disadvantaged young people in our care. Tammy also leads on Careers across the Trust.
You can contact Tammy on 01494 445815, or via twgoffice@aspireap.org.uk.
Mark Collins - Deputy Head of School and SENDCo
As the Deputy Head of School and SENDCo, Mark brings extensive experience in education and a deep commitment to supporting students with special educational needs and disabilities. With a Science teaching background of almost 20 years, he is committed to raising pupil outcomes and driving school improvement. Working closely with the Head of School, Mark is eager to drive strategic initiatives, enhance the overall educational experience, and promote a positive school culture. He is passionate about fostering a safe, nurturing and inclusive learning environment that enables every student to thrive. ​
You can contact Mark on 01494 445815, or via twgoffice@aspireap.org.uk.
Careers lead for TWG
You can contact Andrew Burton on 01494 445815, or via twgoffice@aspireap.org.uk.