Shortenills - permanent school provision in a nurture setting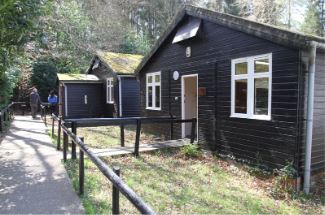 Shortenills
Nightingales Lane
Chalfont St Giles
Bucks
HP8 4SG
0203 356 7144
shortenillsoffice@aspireap.org.uk
Shortenills is our school for students from Year 7 to 11 with social, emotional and/or mental health (SEMH) needs. We believe that students with these needs can benefit hugely from a both nurture and nature. Aspire's Shortenills school, with our loving and nurturing staff and systems, set in ten acres of beautiful Buckinghamshire woodlands, is the perfect place for student with SEMH needs.
Click on the image left to read our prospectus and get a sense of who we are and what we do. You can also view our Shortenills Curriculum here.
Please note that Shortenills is only for students with Educational Health and Care Plans for SEMH difficulties. All students come through the Local Authority by having Aspire Shortenills named on their plan, we are unable to accept referrals direct to Aspire.
Please click here for the Shortenills Uniform Statement.
Shortenills Leadership
Jake Brindley - Director of Learning & Head of School
As our Director of Learning, Jake has excellent experience in leading curriculum in alternative provision as well as special education. His leadership experience started as the Head of KS4 and subsequently the whole of secondary, being responsible for Teaching and Learning across two alternative provision schools. He joined Aspire in January 2022 as the Teaching, Learning and Curriculum Lead for Shortenills and in September 2022 became the Head of School. He passionately believes in relational practice and that all children, regardless of background, deserve quality first teaching. He is currently working towards his NPQH.
You can contact Jake Brindley on 0203 356 7144, or via shortenillsoffice@aspireap.org.uk.
Liz Wolfenden - Interim Deputy Head of School
Liz has almost 20 years of experience in teaching and senior leadership across two mainstream secondary schools. She has been a qualified SENDCO since 2016 and is passionate that all students have the right to an education that allows them to feel successful. She joined Aspire as a class teacher and SENDCO in January 2023, and has recently taken up the position of Interim Deputy Head, working alongside the Head of School to provide the students at Shortenills with excellent child-centred education. ​
You can contact Liz on 0203 356 7144, or via shortenillsoffice@aspireap.org.uk.